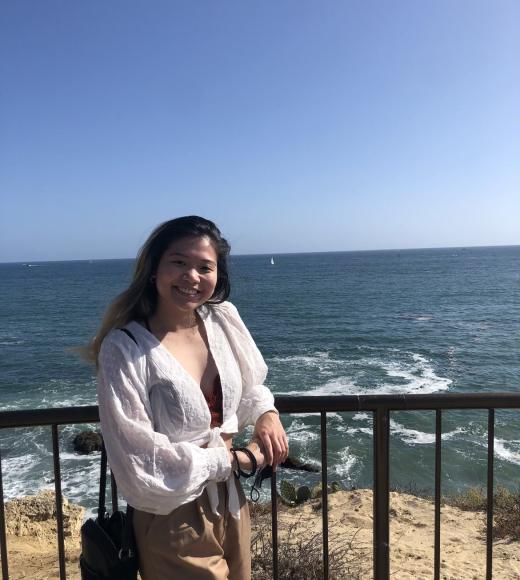 Position Title

Undergraduate Fellow | Strategic Asian and Pacific Islander Retention Initiative
Bio
Hazel (she/her/hers) is a 3rd-year transfer and 4th-year student majoring in Sociology with an emphasis on race, ethnicity, and immigration, and minoring in Asian American Studies. At age 11, she immigrated from the Philippines to the Bay Area and identifies as a 1.5-generation immigrant and first-generation college student. 
As an advocate for her community, she has engaged in multiple social justice work and Immigrant rights advocacy. She was a fellow for Immigrants Rising and became knowledgeable about resources and opportunities for Undocumented youth in areas such as higher education, entrepreneurship, and legal services. This summer, she was also part of the UCLA Dream Summer program and worked with the UCLA Labor Center in partnership with the Asian Pacific American Labor Alliance to organize a leadership summit for Undocumented Asian youth. 
As an Undocumented Asian and transfer student, it has been a difficult experience finding a space with other Undocumented APIs. However, she has found community through volunteering at the Retention Initiative. As the inaugural fellow, she hopes to bridge the AB540 and Undocumented Student Center with the Strategic Asian and Pacific Islander Retention Initiative to create a holistic and safe space for Undocumented APIs like herself.
Alongside being a student, and advocate, Hazel is a big foodie and enjoys trying out new dishes and cooking, she also enjoys reading reviews on yelp and letterboxd. 
You can contact Hazel via email or Linkedin with any questions or if you would just like to connect!  
Region in the diaspora I identify with: Philippines, Southeast Asia