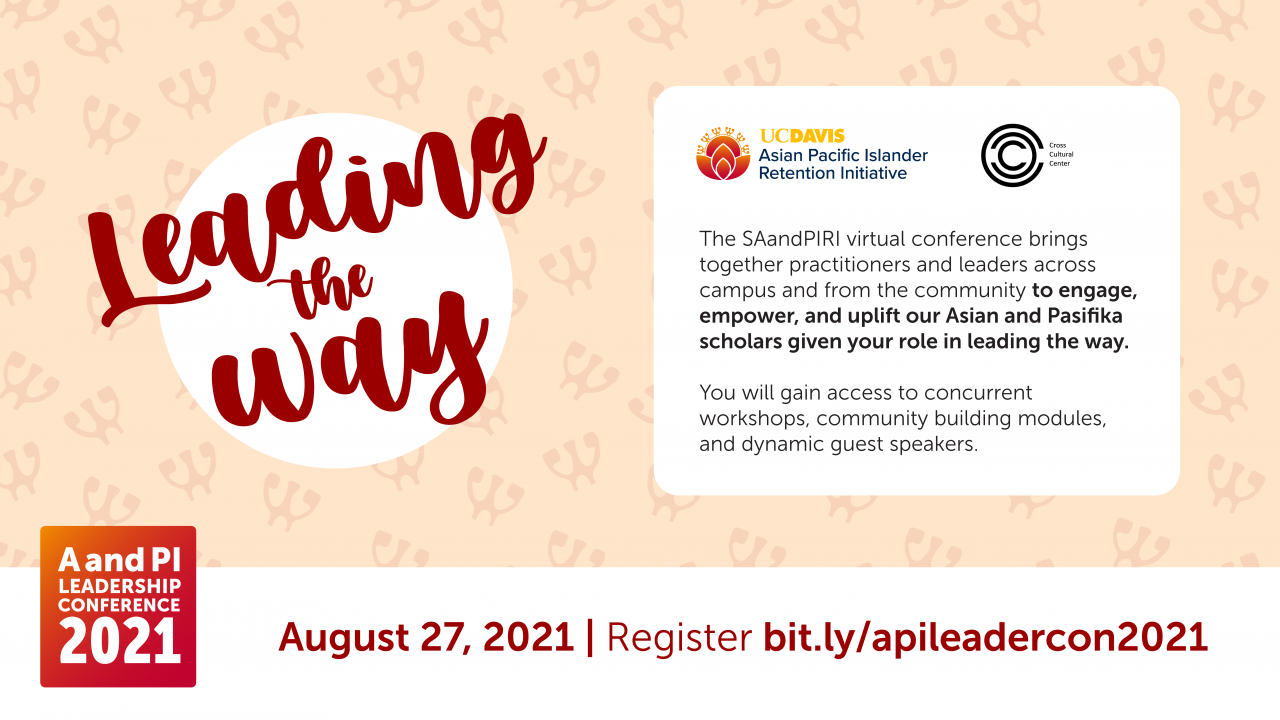 Location
bit.ly/apileadercon2021
Register to the Conference
About the Virtual Conference: 
The 2021 SAandPIRI Inaugural Student Leadership Conference invites the Asian and Pasifika scholar leaders of our campus community to convene in this virtual space on August 27, 2021 to highlight organizational management, establish networks of support, and develop strategies for self and community care. 
The SAandPIRI virtual conference brings together practitioners and leaders across campus and from the community to engage, empower, and uplift our Asian and Pasifika scholars given your role in leading the way. You will gain access to concurrent workshops, community building modules, and dynamic guest speakers. 
Conference Committee Members: 
This conference is led by the SAandPIRI scholar staff and is supported by the professional staff from SAandPIRI and the Cross Cultural Center. 
Speakers: 
Guest speakers will be joining us from the following departments: 
Academic Advising and Tutoring Center 

Center for Student Involvement 
We have also extended invitations to the following departments: 
Student Health and Wellness Services 

Internship and Career Center 

2 special guest speakers 
Registration: 
Registration will open the first week of August and run through August 13th, with the possibility of extension through August 23rd.