Welcome to the AandPI Retention Initiative
The Strategic Asian and Pacific Islander Retention Initiative (SAandPIRI) is dedicated to the academic, personal, and professional success of all UC Davis students who identify with the Asian and Pacific Islander communities. Through collaborative efforts with Student Affairs, Academic Affairs, and community partners, the AandPI Retention Initiative seeks to create a support network for all students at UC Davis.
Why AandPI?
Championing the addition of 'and' is a visible marker of connectivity and a micro-affirmation, making clear the intention of the retention initiative as a bridge to all of UC Davis for our Asian and Pacific Islander scholars. AandPI more accurately describes the diversity of our community and affirms our commitment to living the Principles of Community.
We are AandPI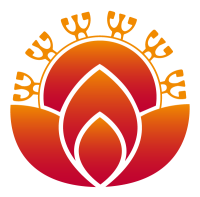 Inclusivity, Resilience, Family, Community, Leadership, Journey, Goals, Strengths.  These are the words which inspire our Asian and Pacific Islander graphic element. This graphic element was a year-long process and was developed in partnership with the scholars of our AandPI community. 
Visit Us at the Student Community Center!