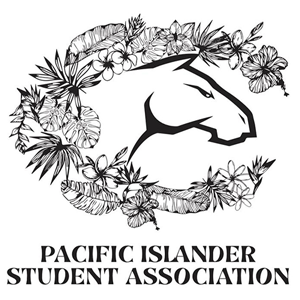 About PISA
The Pacific Islander Student Association (PISA) is the inaugural student-led and student-run organization of SAandPIRI at UC Davis. PISA was established in 2021 to foster community, establish affinity on-campus, and advocate for the needs of Pacific Islander (Pasifika) students in the diaspora. 
If you are interested in getting involved with or learning more about PISA, please contact us at pisaatucdavis@gmail.com.
Follow us on Instagram! Connect with us on LinkedIn! 
PISA's Goal
Our goal is to embrace and empower Pasifika culture and identity through academic enrichment practices, community building activities, professional development workshops and opportunities, events raising awareness on Pasifika issues, and other experiences with the sole objective to represent and uplift the Pasifika student population at UC Davis. 
Who are Pacific Islanders?
Pacific Islanders (Pasifika) identify within the 3 regions of the Pacific Islands: 
Melanesia
Fiji, New Caledonia, West Papua and Makulu Islands, Papua New Guinea, Solomon Islands, Torres Strait Islands, Vanuatu
Micronesia
The Federated States of Micronesia, Kiribati, Marshall Islands, Nauru, Palau, Guam, Northern Mariana Islands
Polynesia
American Sāmoa, Aotearoa, Cook Islands, Easter Island, French Polynesia, Kingdom of Hawaii, Niue, Norfolk Islands, Pitcairn Islands, Rotuma, Sāmoa, Tokelau, Kingdom of Tonga, Tuvalu, Wallis and Futuna