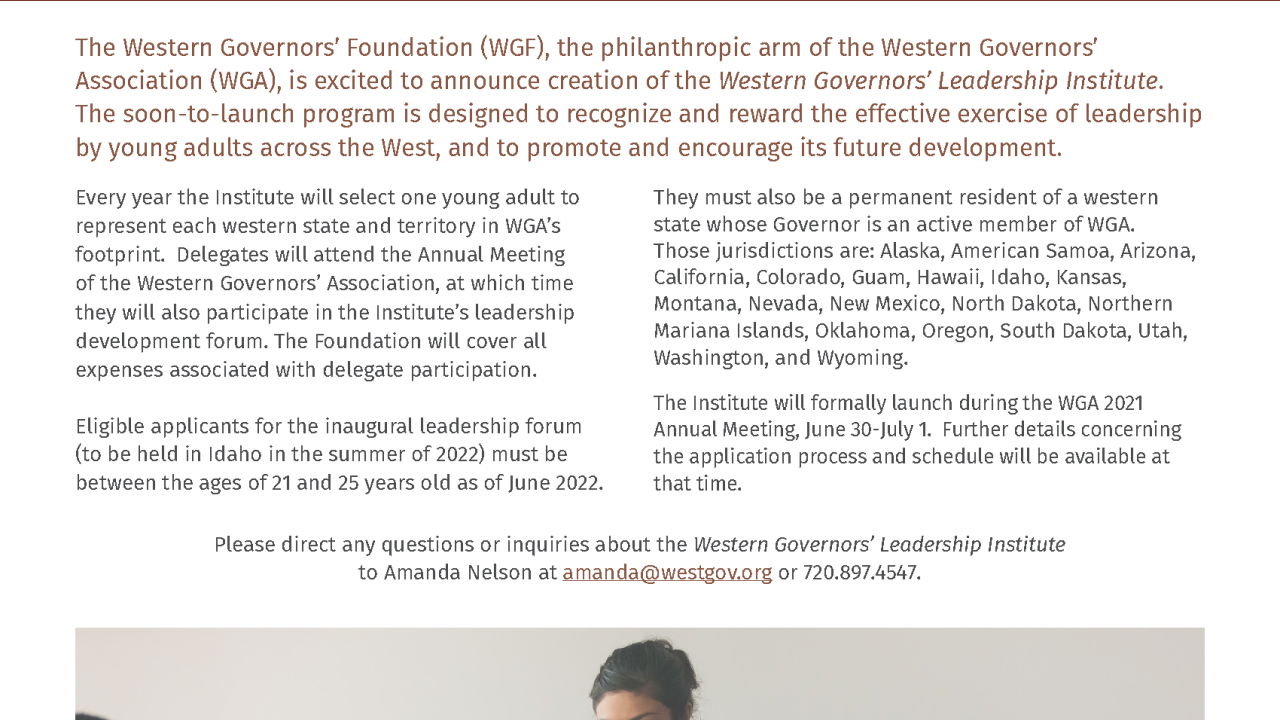 The Western Governors' Foundation (WGF), the philanthropic arm of the WGA, will soon launch a project designed to reward and encourage the exercise of leadership by young adults in our region. It will be called the "Western Governors' Leadership Institute."
The WGF will select one young adult (21-25 years old) to represent each western state at the WGA annual meeting. The inaugural cohort of delegates will attend the 2022 annual meeting of WGA in Coeur d'Alene, Idaho. All expenses will be paid by WGF.  
The WGA are presently working to establish channels of communications to promote this opportunity following the program's official launch on 30 June / 1 July. Attached a one-page overview of the program.
For more information please contact: Amanda Nelson at amanda@westgov.org