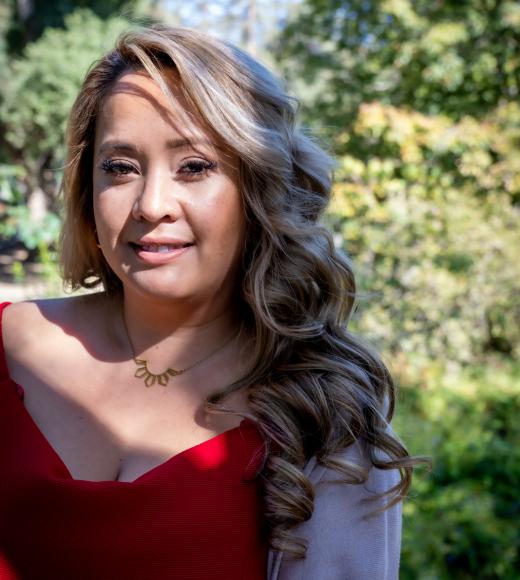 Position Title

Director | Strategic Asian and Pacific Islander Retention Initiative
Student Community Center Room 2405
Bio
Kat (she/her/siya) is a Pinay scholar-practitioner whose advising philosophy is cultivated by a culturally informed asset based approach. Kat is a UC Davis alumna with Bachelor of Arts degrees in Asian American Studies and Sociology and a Master of Arts in Educational Leadership and Policy Studies from Sacramento State University. She has worked in higher education for over 13 years in dedication to the advancement of hxstorically marginalized, systemically excluded, and underrepresented student scholars.
Prior to supporting the retention initiative, Kat was one of the inaugural diversity and inclusion educators and specialists with the Office of Campus Community Relations under the Vice Chancellor's Office for Diversity, Equity and Inclusion. She also served as an academic advisor and academic counselor with the College of Letters and Science and College of Agricultural and Environmental Sciences Dean's Office. Engaged and active in social justice work and diversity education, Kat is a founding chairperson for the award winning 'Developing Deeper Advising Relationships' module, embedded in the UC Davis Advising Certificate Series. In addition, she collaborates with organizations including APIs Mobilize, The Asian Pacific Islander Capitol Association (APICA), and Empowering Pacific Islander Communities (EPIC) in service to the Asian, Asian American, Native Hawaiian, and Pacific Islander communities. 
Kat believes in the power of shared experiences and the importance of connectivity. When students have a culturally informed network that validates and cares for them holistically, they can truly thrive.
Region in the diasporas I identify with: Philippines, Okinawa, Pacific Islands*
*I recognize I am an Asian settler colonialist whose family benefits from ancestral transnational immigration to Pacific Islands, like Hawaii, due to the economic displacement from their homelands, like the Philippines.