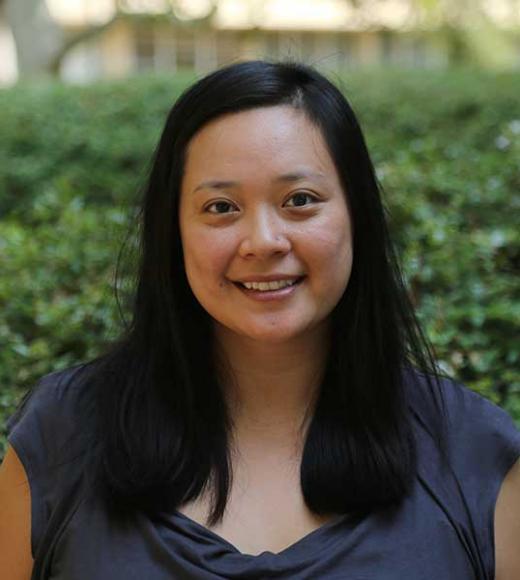 Position Title

Community Counselor | Student Health and Counseling Services
Bio
About Me
Tatum identifies as Vietnamese-American. She grew up in Dayton, Ohio and received her Bachelor's degree from The Ohio State University. She earned her doctoral degree in counseling psychology from the University of Oregon and completed her pre-doctoral internship in psychology and post-doctoral residency at UC Davis. Tatum joined Student Health and Counseling Services as a CAPS Community Counselor in August 2013.
How I Work With Students
When working with students, I use a collaborative and strengths-based approach that integrates Interpersonal theory, the Multicultural Framework and Ecological model. I work with my clients in exploring the multiple systems in which they are embedded in and identifying potential barriers and supports within their cultural contexts. I conceptualize the goals for therapy to include increasing my clients' self-awareness, coping skills and their overall sense of empowerment.
Professional Interests
Multicultural counseling, social justice issues, identity development, grief and loss, life transitions, stress and wellness, behavioral health and concerns impacting underrepresented and underserved communities (e.g., racial/ethnic minorities and LGBTQ students).
Contact Information
These communication methods are intended for staff, faculty and community communications. Students are advised to use Health-e-Messaging for all communications.